Cryin' Out (Post Card)
7 Postcards This Image For $13.00. You are saving $4.50.
Copyright 1996, Lynda J. Coleman
Click Price To Purchase
Allow 7 - 10 Business Days
For Order(s) To Ship.
Send e-mail to lyndacoleman@yahoo.com
with "Art Website Order" in Subject Line:
Please include Name, Item Ordered,
& Mailing Address where order
is to be shipped.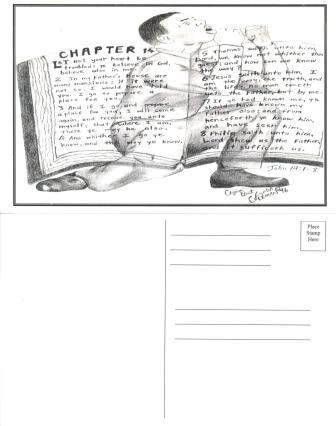 Cryin' Out - Post Card (John 14:1-8)
Regularly $2.50 Each. You will get 7 Post Cards Same Image For $13.00